Janna Berger and her beloved dog Murphy were apart for 8 months because she was busy attending her army training. During the long absence, both of them remained very much devoted to each other. And of course, the strong bond they shared didn't diminish in the slightest.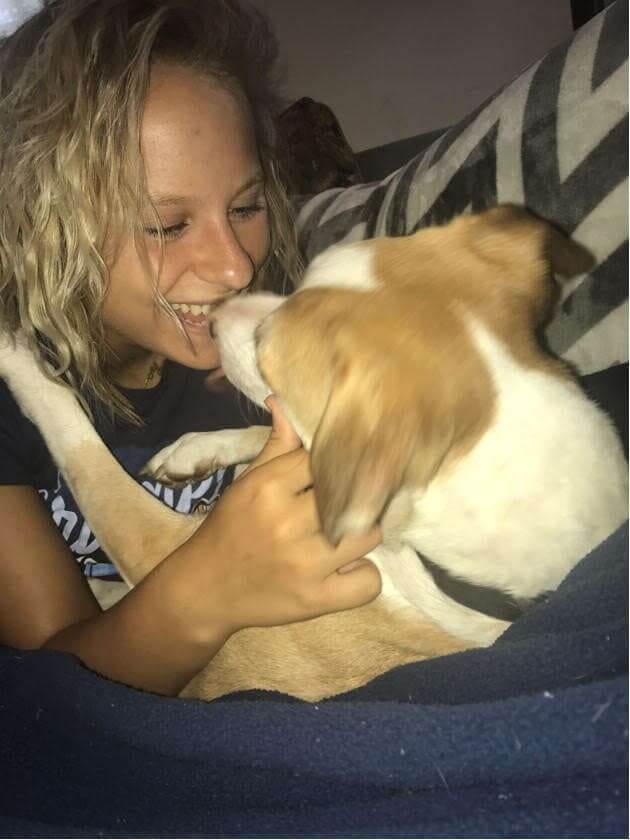 "I thought about Murphy every day," Berger told The Dodo. "Being away from him was the hardest thing I've ever had to do." And while Janna was gone, Murphy missed her, too. He stayed home with Janna's parents, but he never forgot about his faraway friend.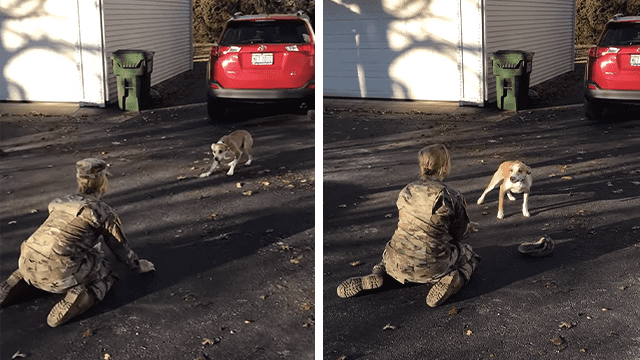 "In the first letter my mom sent me, she told me about how every day since I'd left, Murphy waited outside the door to my room for me to come back," Janna revealed.
Finally, after waiting so long, Janna was allowed to come back home. She was so happy because she was about to meet her dog again. But when Janna arrived in front of her home, something very strange happened. Her beloved dog could not recognize her.
Watch the video here:
In the first few moments after seeing Janna, Murphy was quite in disbelief. He started barking and running away from Janna as she approached. He appeared to be in disbelief that it was actually his beloved human.
It wasn't until he got a sniff, he immediately realized that his human friend had returned to him. Janna broke into tears and her puppy was no longer able to hold back the excitement. He started cuddling Janna, jumping on her, and attacking her with loads of kisses. He didn't want to let her go.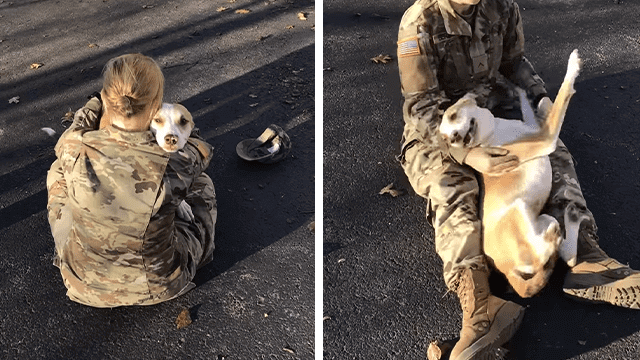 "I had no idea Murphy would react the way he did!" Berger said. "When he didn't recognize me at first, I was so heartbroken. The happiest moment of my life was when he finally figured out it was me."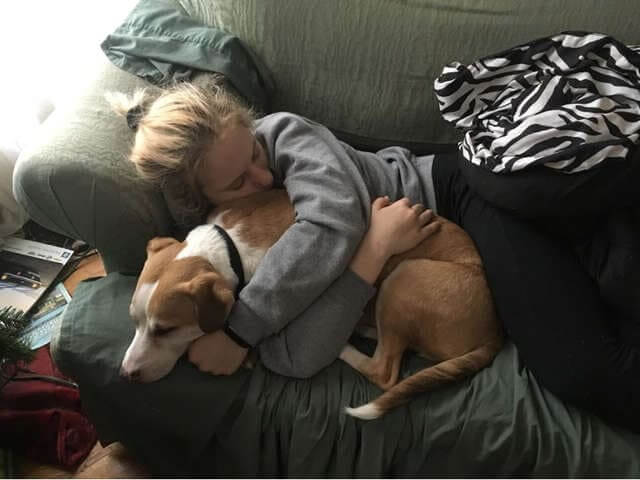 "He's been the light of my life for over three years now, and I'm hoping to have many more with him by my side," Janna said. What an adorable pair! We wish them many more years of being best friends.
Please share this touching story with your friends and family members!