Do dogs and cats have an innate dislike of one another? No, not really. They just don't understand each other. Typically, cats are aloof and independent, while dogs are playful and friendly. But this doesn't mean that they can't share the same space and live peacefully under the same roof. In fact, there are some doggos out there who really love cats. They even become best friends and form strong bonds.
Here are 18 dogs who seem to be obsessed with our feline friends. Our dogs find so much joy and love anytime they play and snuggle with us, so it's not surprising that they love to play and snuggle with kitties. If you don't believe that dogs can fall in love with cats, just scroll down to check for yourself!
1. Nothing says "obsessed" like matching bow ties and your love on a pedestal.
2. Smart dogs know kitties make the best cuddle buddies.
3. "Can't stop. Won't stop. Love you too much."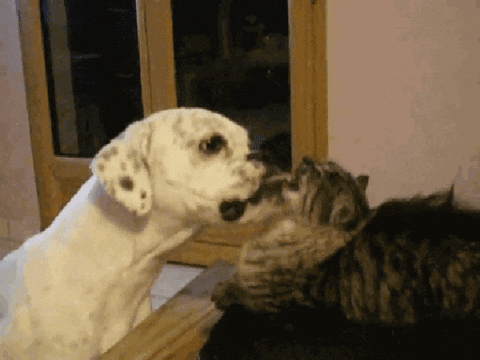 4. This is the sweet spot for all kitty lovers.
5. MINE
6. Seriously … MINE.
7. OF COURSE, she can have my bed!
8. Inseparable
9. "I don't mean to be creepy, but your head smells amazing."
10. He's about to cry tears of joy.
11. When you try your hardest to deny your love … but you just can't.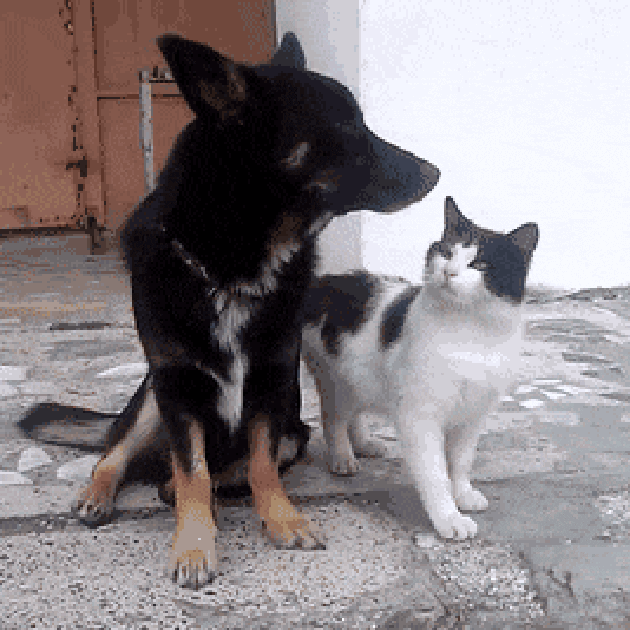 12. And when you just don't care who knows because you're obsessed and indulge in all the love and give us all the feels!
13. Cats will always be part of the crew.
14. Screaming like James Brown because you're just too obsessed.
15. "How could I NOT love my baby?"
16. She may not love me back, but that's purrfectly fine with me.
17. Face it, they're just too darn cute not to be obsessed!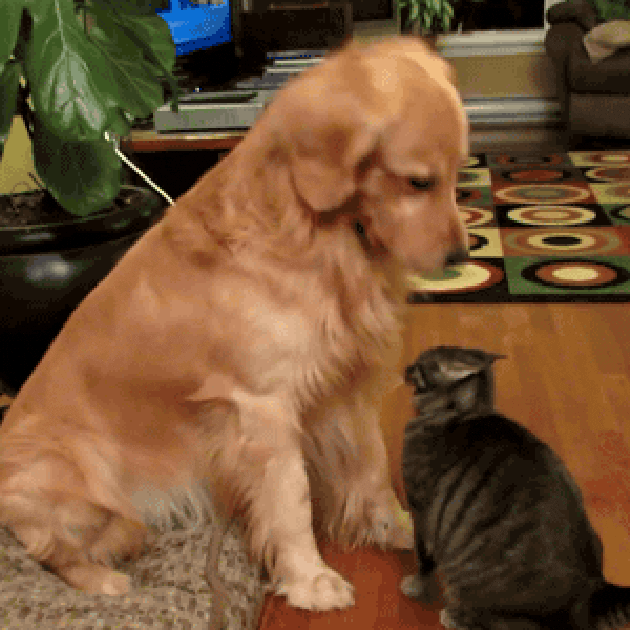 What do you think about this article? Feel free to let us know your thoughts in the comments below. If you love these cute and sweet pics, please share them with your friends and family members to make their days better!